TIDVATTEN installed June 17 in Söderköping, Sweden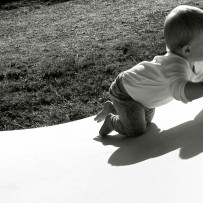 The new sculpture garden is focused on the child (also the child in each of us) and is beautifully located between the City Hall and Göta Kanal. It is a place to play, meditate and natural intercourse between people of all ages.
TIDVATTEN (TIDE) in white Carrara marble should be experienced with the body and 'soul'. It is so big that children of all ages can climb / sit / lie on it, preferably two to three at the same time.
TIDE is inspired by the sea and archipelago, and expresses the balance between the easy and challenging periods in life, and acceptance of these changes is life itself.
Link to Gallery TIDVATTEN
Photo; Alva 11 monts climbing TIDVATTEN at Edsvik Konsthall