PROJECTS
PROJECTS and FILMS
---
---
The winter festival "Tusen Vintrar", Uppsala, Sweden

February 2016, I participated together with 8 Swedish sculptors in the winter festival "Tusen Vintrar" in Uppsala, Sweden. Slide show from creation of SOURCE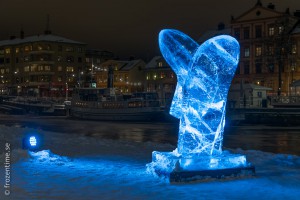 ---
Voli d'Arte
2013-2014, I participated in the documentary "Voli DÁrte" with the Italian video artist Marcantonio Lunardi together with two american female artists. The film focus on why we have selected the region of Lucca for inspiration and creation of our art.
---
One day at Studio Sem, Pietrasanta
The film "Enhanced Hands" by Gianpiero Tartagni, One day at Studio Sem 2006.
---
Donna Sculptura
March 2014, film from Studio Sem about my recent work from the exhibition "Donna Scultura" at St Agostino and Studio Sem, Pietrasanta, Lucca, Italy.
---
Inner & Outer Space: our Universe expands
2012-2013, participated in the "Art & Science project" with the Oskar Klein Centre for Cosmoparticle Physics, Stockholm University and Edsvik Konsthall, Stockholm.
---
7 artists in Cava Querciola" Carrara
2010-2011, initiated and organised the Symposium "7 artists in Cava Querciola", Colonnata, Carrara, June 2011, the pilot in Cava Cervaiole, Monte Altissimo, June 2010 and the subsequent exhibitions in Colonnata in August-September and the Swedish Institute in Rome, Villa Borghese, October, 2011. The enclosed film directed by Gianpiero Tartagni, is a record of the symposium over the course of thouse four weeks.
The project was supported by the Swedish State Art Fund, the Norwegian and the Swedish embassies in Rome, the Querciola quarry owner the Pettacchi family, Studio Sem, Pietrasanta, the city of Carrara, Atlas Copco and Volvo Trucks, Italia.
---