TIDVATTEN at Söderköping, Sweden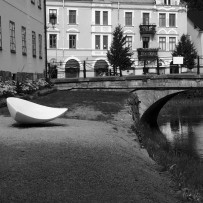 TIDVATTEN (Tide) was inaugrated August 12, 2015 in Söderköping, Sweden in the new Sculpture Garden for children beautifully located between the City Hall from 1777 and Storåns river and close to Göta Kanal.
This is the 4 th sculpture garden in Söderköping design by Helena Hasselberg at Tengbom Architects.
Gerd Aronsson opened the sculpture garden and BLAUBA did the dance performance. Linda Staaf and Johanna Grander have been organizing the project.
Press release and press articles from the inauguration of TIDVATTEN and the new Sculpture Garden;
1) Kultursidan Östergötland
2) Folkbladet
3) NT